An Experiment
Of course I'm only going to post the okay ones and keep the bad ones un-uploaded. Too bad I'm not yet even an amateur. With my camera, I'm still la ignorante.

I wanted to practice but no one at home permitted me to photograph them, so I went to our garage to shoot my pets instead. After all, they're better subjects because I don't need their consent. And they're more colorful too. Literally.

My birds, Tippin and Pita, were not the easiest to photograph. They moved and flew all the time that I usually focused their cage while they're blurred. I had to practice my timing and quick manipulation. I realized it's like journalism, y know - accuracy, accuracy, accuracy. But then I wasn't that accurate. They look like as big as parrots here, while they're really only about four inches tall.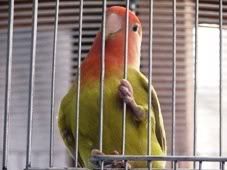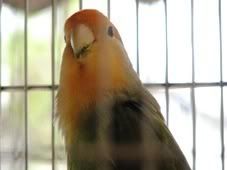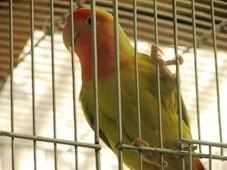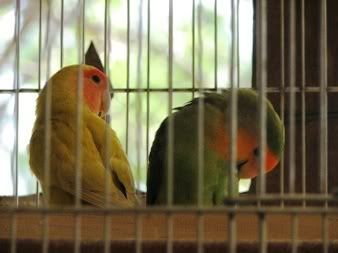 Then I shot my dog Tukmol. I wanted to shoot Charlie since he's my favorite and I named him after Ms. Portman's dog. But Charlie has ADHD, while Tukmol loves to be photographed and he's more guwapo. I want someone to discover him. He could easily work in a commercial, y know, then I could earn some serious bucks.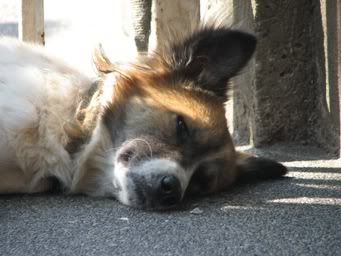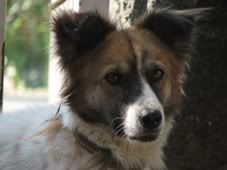 I also spotted a very interesting subject on the coffee table. Chips Ahoy. I tried a several options for this. I don't like how it looks in the end though. Maybe I should've used the flash or less shutter speed? I have no idea. I did my best.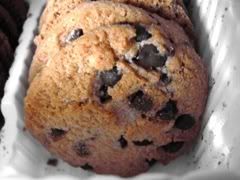 Finally, the most fascinating subject of all - der Sonne, the sun.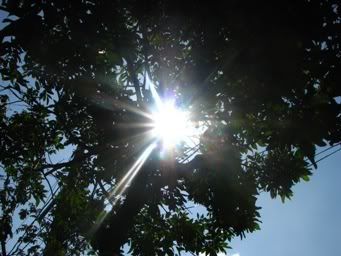 And some of the most passive - plants.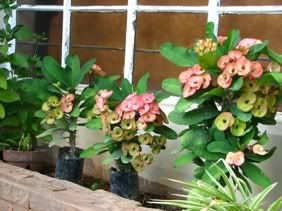 And because I wanted to take a revenge, a candid shot of a shy subject. Medyo madilim nga lang. I still have to practice when and how to use certain options. Widescreen frame for you, human being!