Naaaaahhhhhhttttt!!!!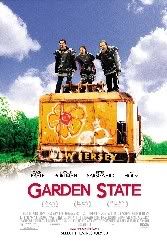 Natalie's movie, the
Garden State
, is out in theaters and she's going to be a commentator for the DVD of the flick. I don't believe this. I think I'm going to force myself to buy an original copy to make up for buying bootleg
Cold Mountain
. Pirated DVDs are in anyway. But I'm not gonna do that to Nat. If you're planning to buy it, here's what the cover will look like:
I'll just make this short 'cause I still have some sleeping to catch.